What will you find here? Erotica. Adult Literature, Games and Videos.
What kind of Literature? All kinds and Kinks – Graphic Sex, Nasty Sex, Taboo Sex.
What kind of Games? Just one so far, still in development, but playable. A Sissy, Cuckold game.
What kind of videos? (planned). Straight? Sissy-Hypno? Femdom?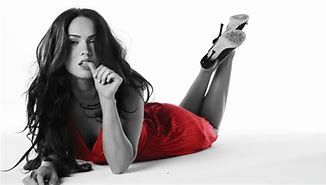 What are Undeniable Urges?
Those feelings you get when you are so horny, you'll do most anything (legal, of course), and damn the regret in the morning.
Who is Undeniable Urges?
Who am I? I'm an adult literature author and adult game designer in my spare time. I've been a wanna-be writer most of my life, and found myself drawn to writing porn, as a way to give back to the adult literature community. While videos are great, there is something about reading a really hot story – you can imagine the scenery, how the characters look, and totally immerse yourself in their sexual desires and pleasures. I like to write slow, teasing, build-ups, culminating in very graphic sex scenes, with the intention of reaching the story's climax the same time as the reader's.
I write in many different story genres, from young, MILF, family, gay, sissy, and bestiality – a little something for everyone.
I've recently expanded to adult games. Professionally, I've been a computer programmer for many years, and while the game software I'm using (Twine and Sugarcube) is new to me, I'm learned a lot already, and will only get better.
Please consider supporting me if you can (no pressure). I'd love to quit my job and write stories, games and videos full time. In any event, let me know what you think about my work. I'd love to hear from you!
SubscribeStar/Adult – https://subscribestar.adult/undeniable-urges
Patreon – https://www.patreon.com/UndeniableUrges NOTE – Please use SubscribeStar. Patreon does not like my content. it is only a matter of time…
Social Media
Discord Games – https://discord.gg/abMz9tnQJ8
Discord Stories – https://discord.gg/Ad5VxVw46e
Twitter – https://twitter.com/undeniableurges
Reddit – https://www.reddit.com/user/UndeniableUrges
 UU